THE BIONIC_Z
meticulously crafted by our innovative designer, ELZA.
Watch ELZA's Introduction
The Bionic Z is Now Available
Welcome to The Bionic Z, where cyber elegance meets cutting-edge technology. We are excited to present to you our latest masterpiece, the Bionic Z, meticulously crafted by our innovative designer, ELZA.
This is ELZ's Bionic Z
Our new designer, ELZA, has expertly crafted this watch to empower the strength and grace of the modern woman. Our watch features a White Ceramic Injected Case at a precise 42mm Size, enhancing your wrist's appeal while ensuring absolute comfort.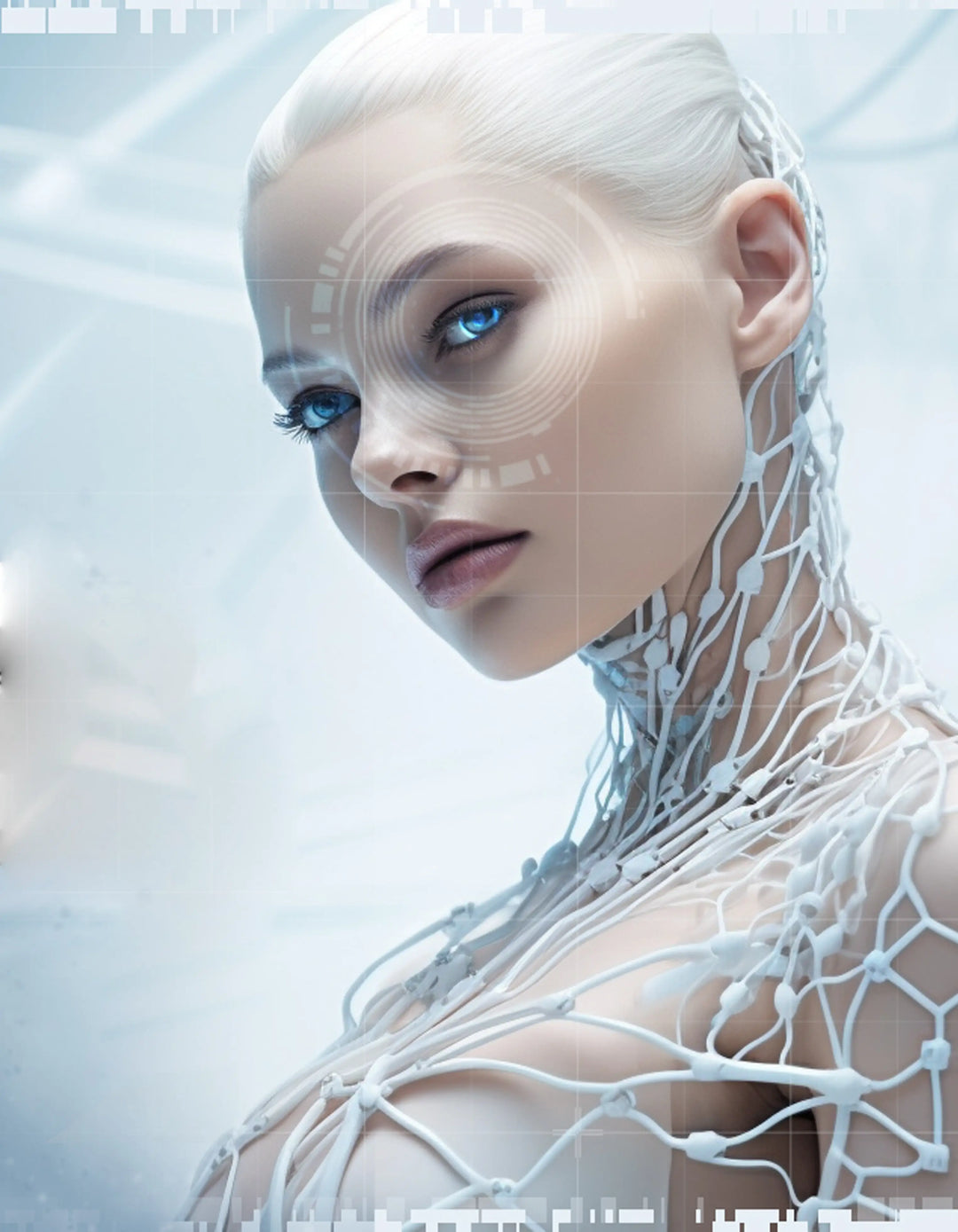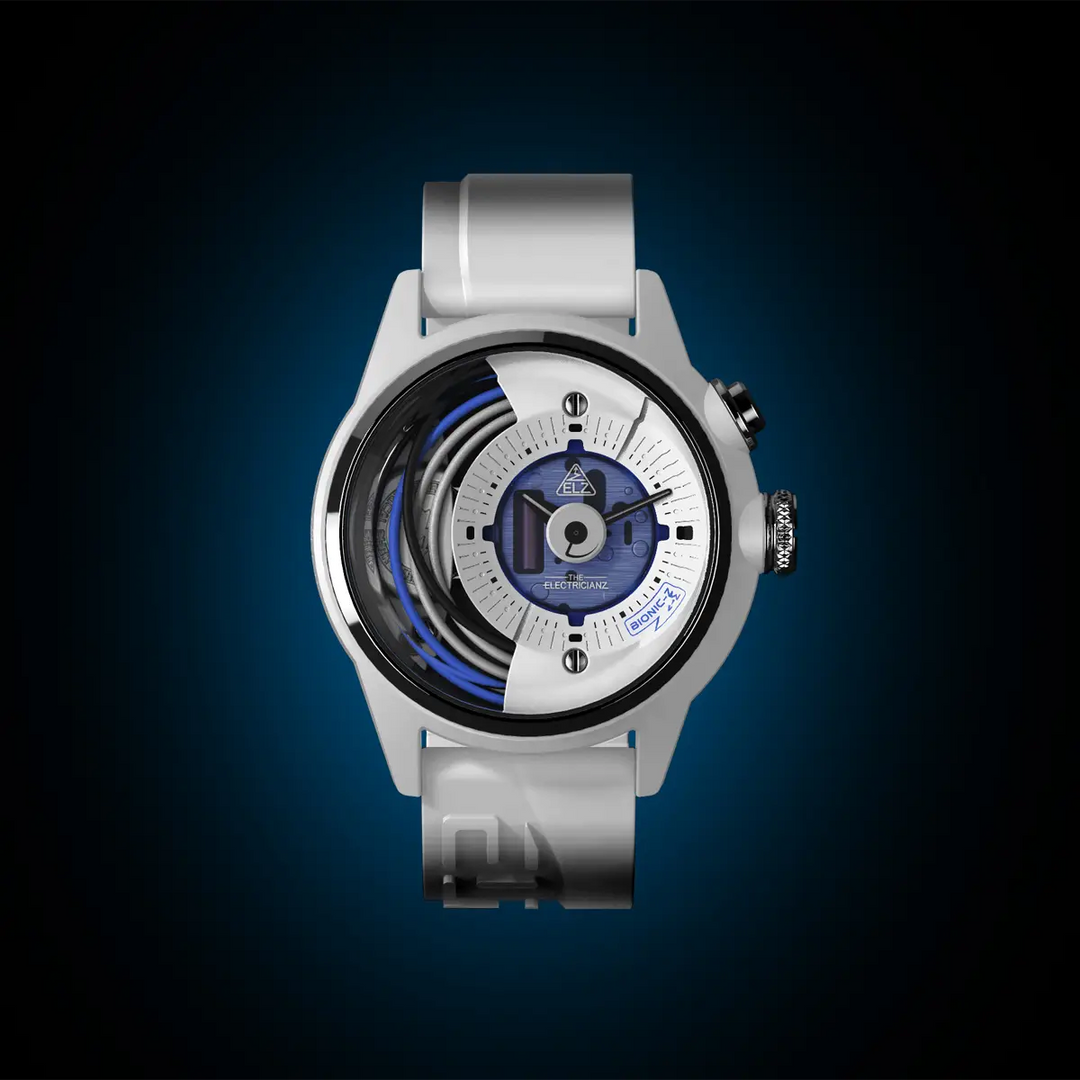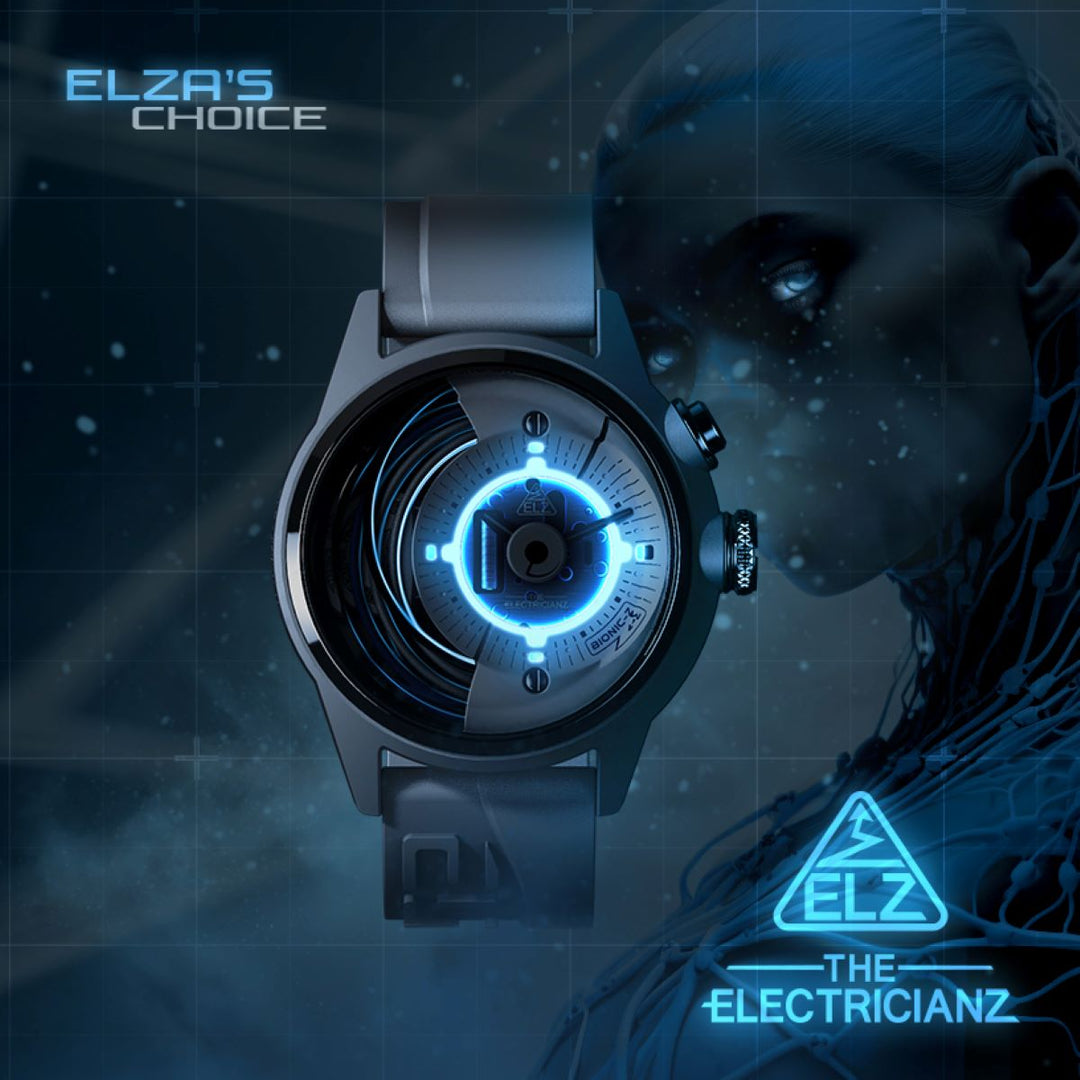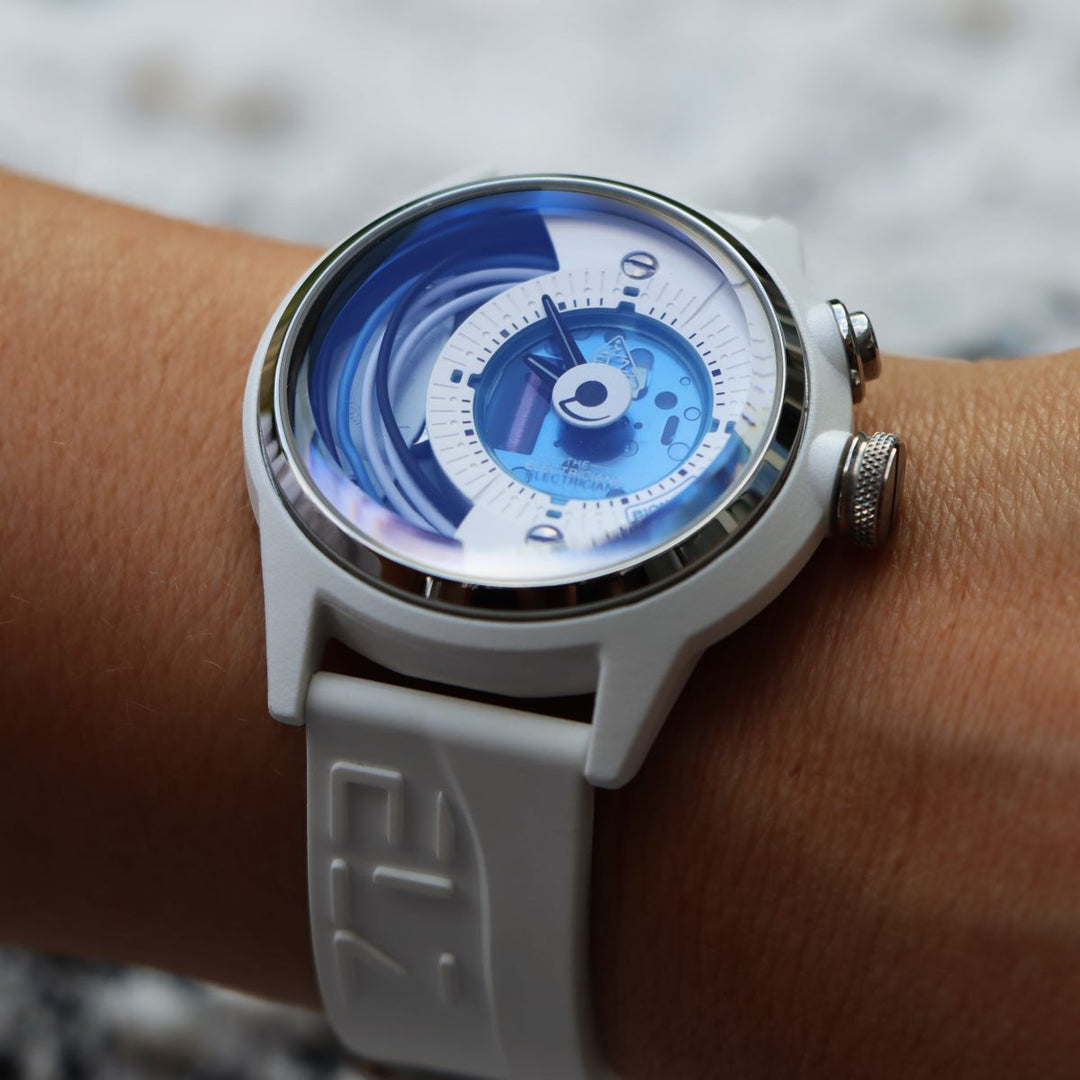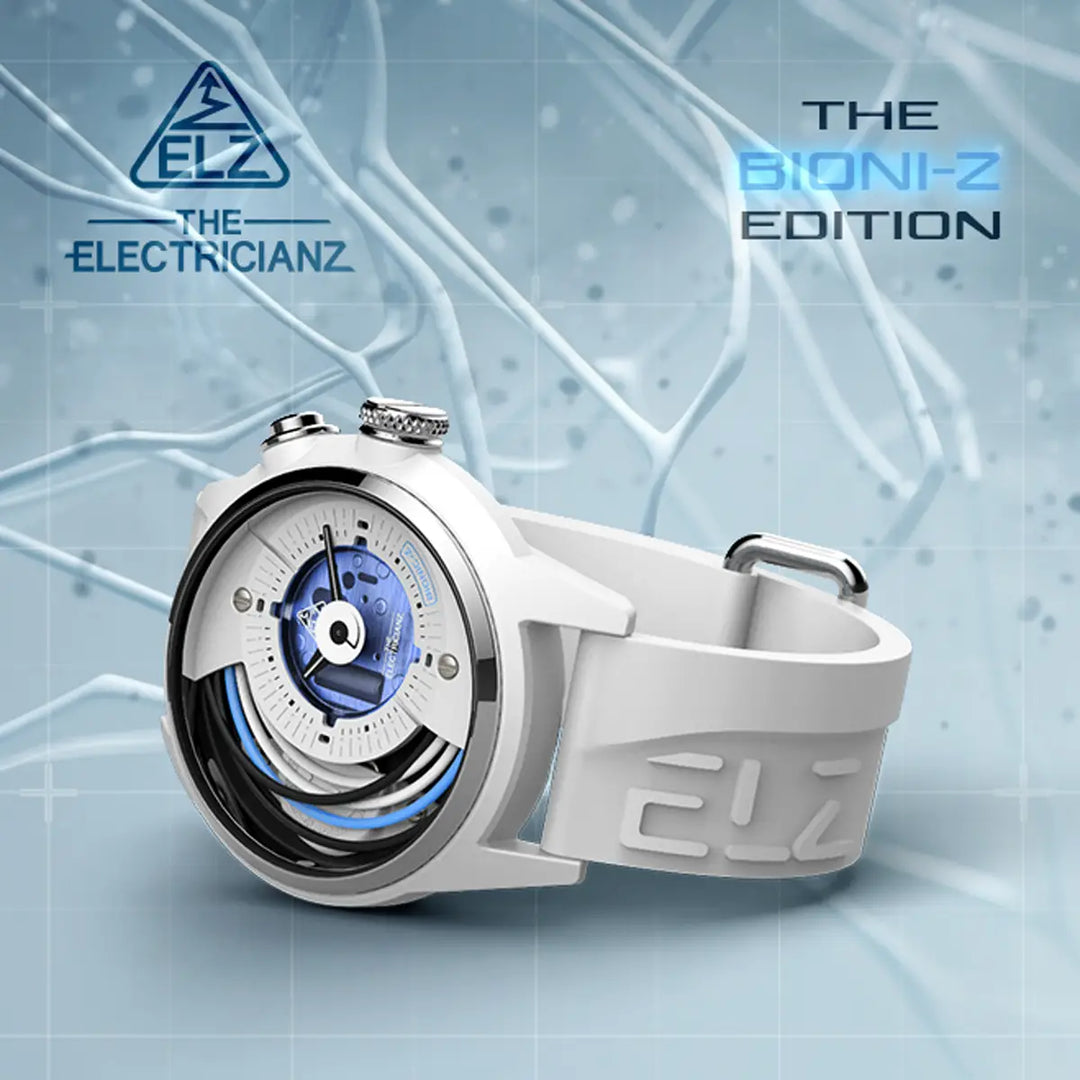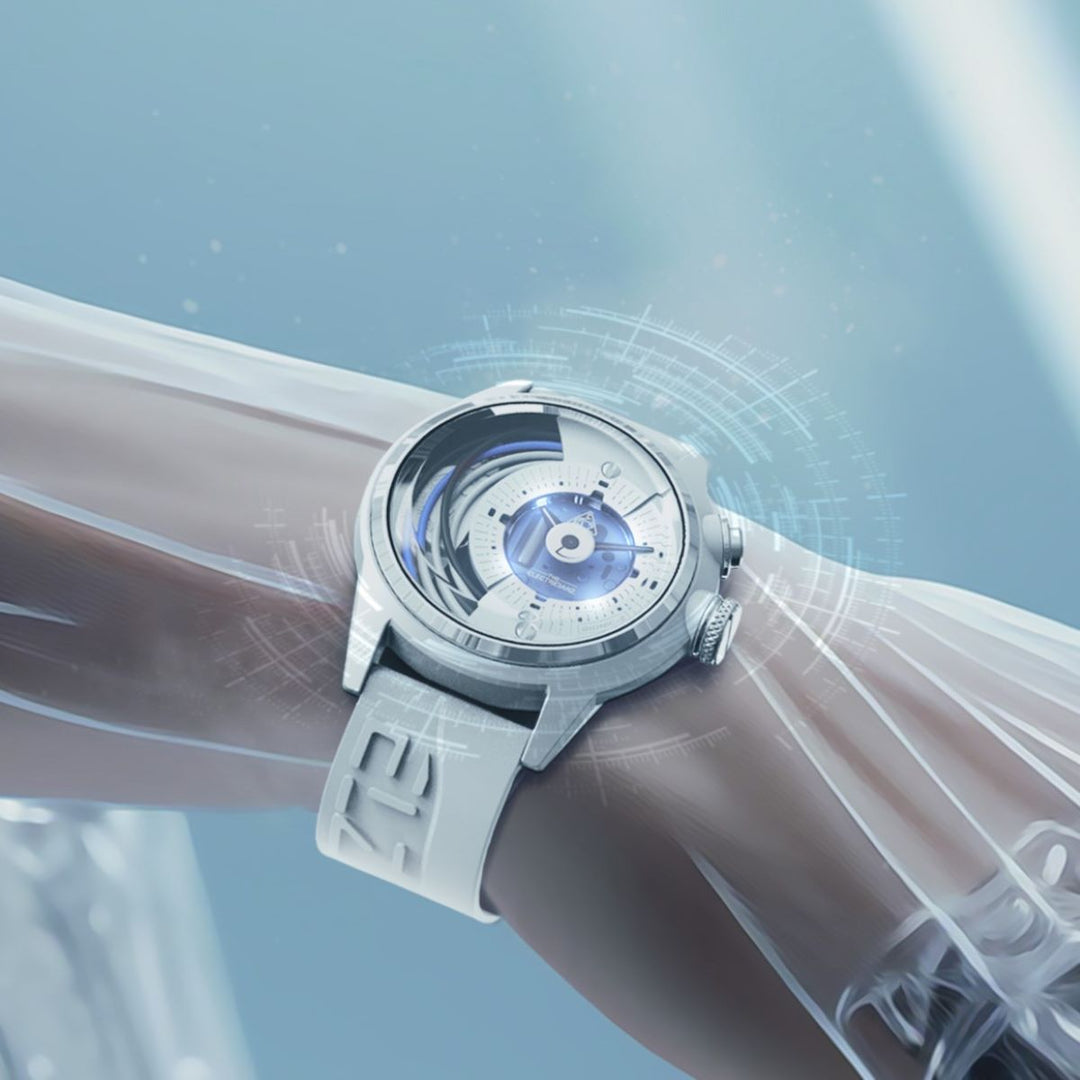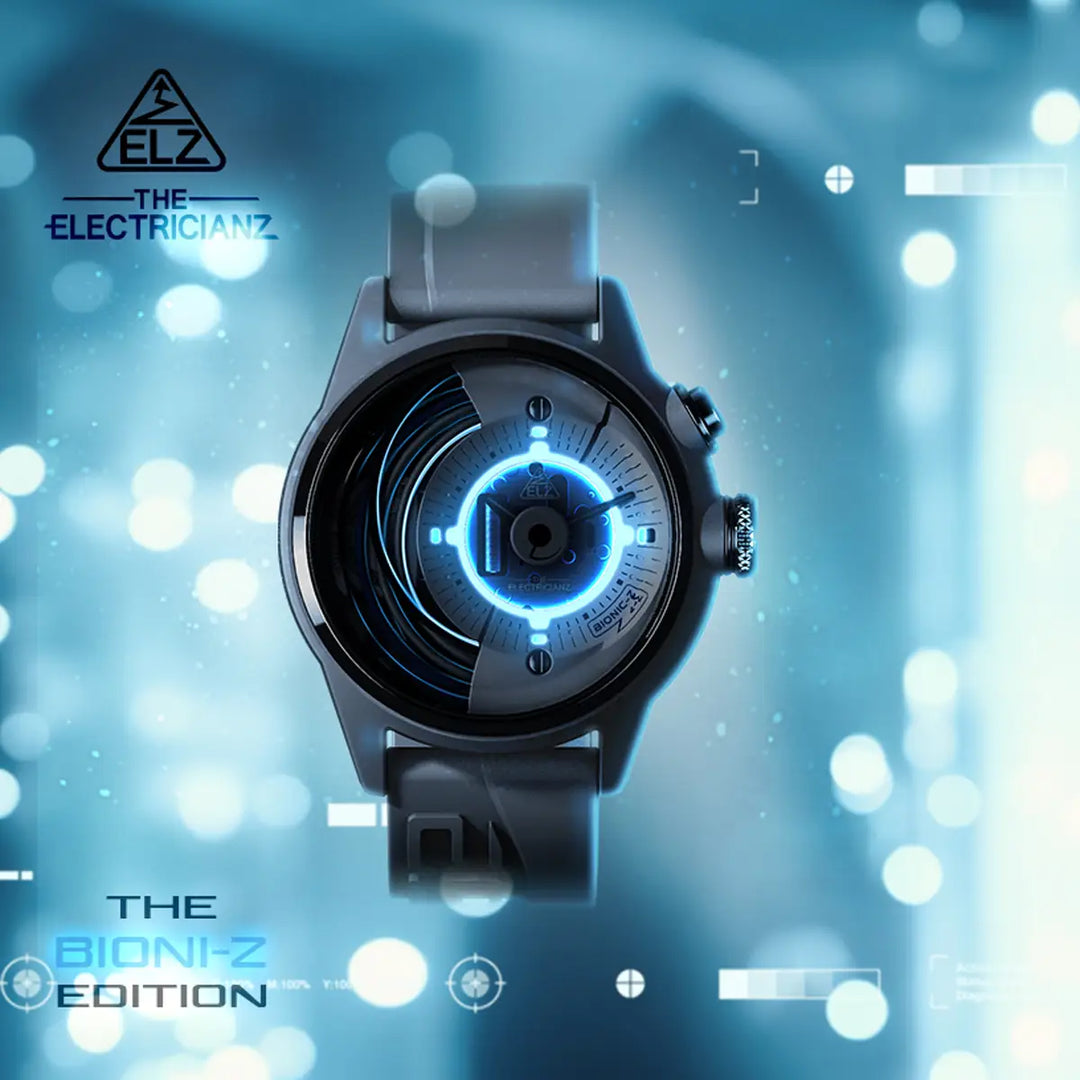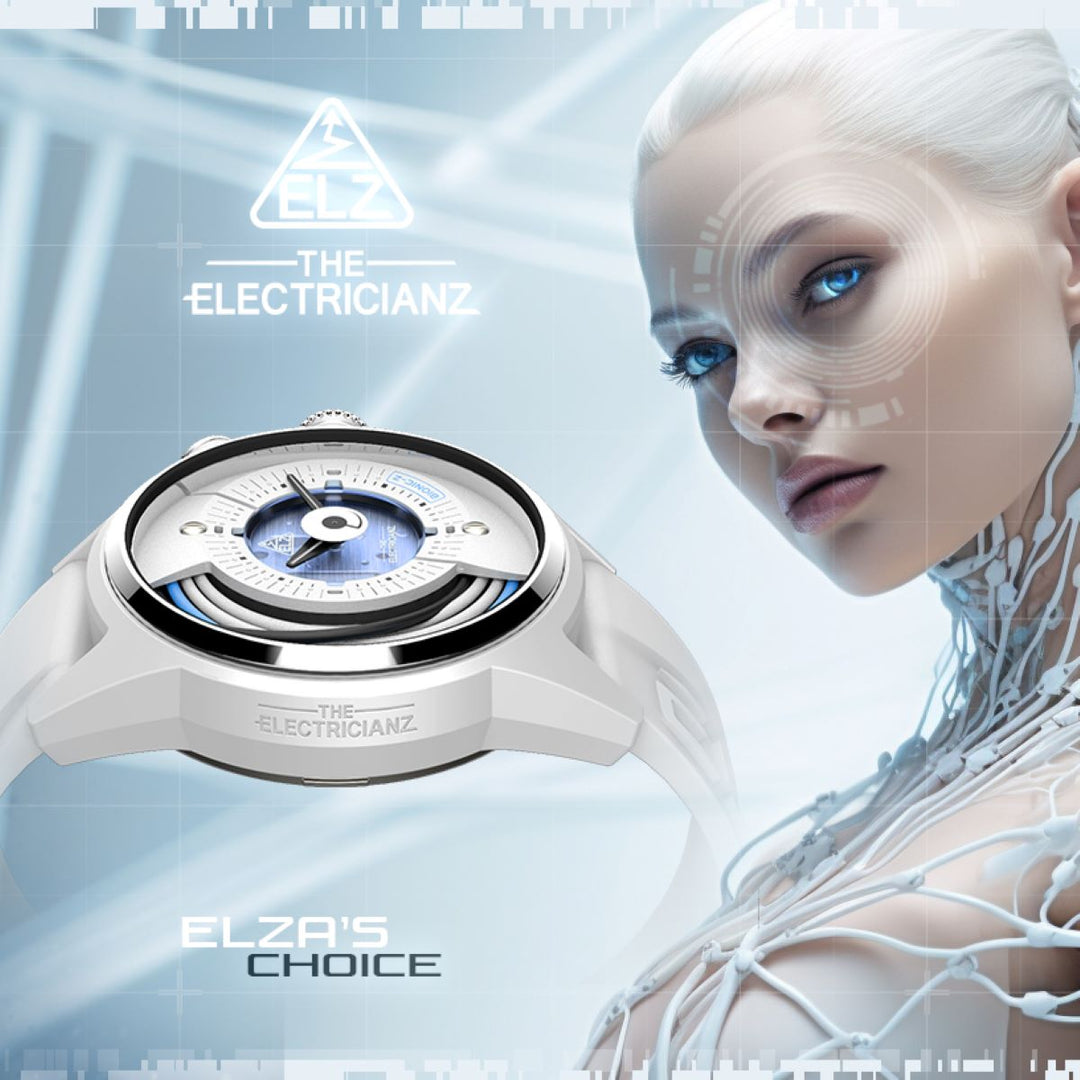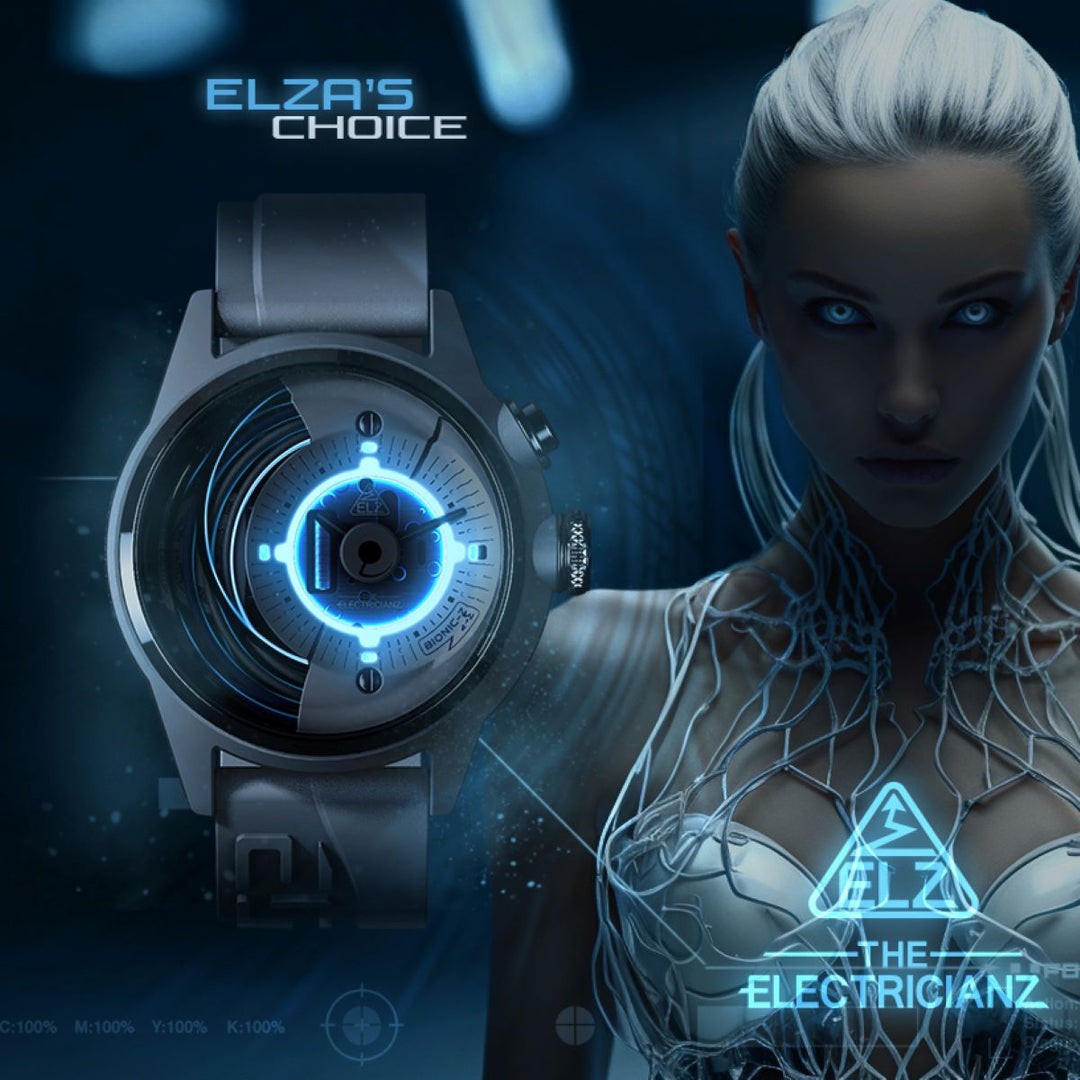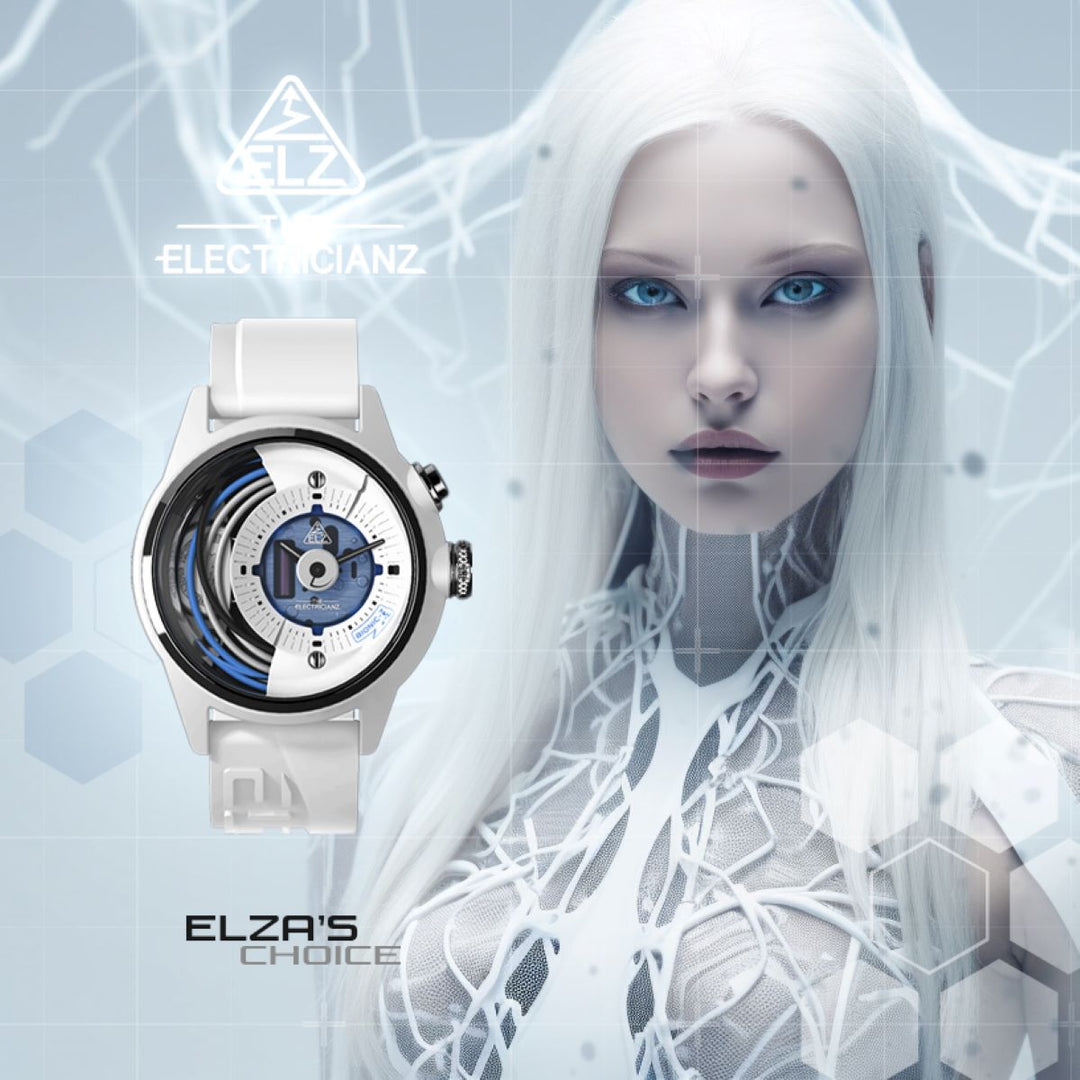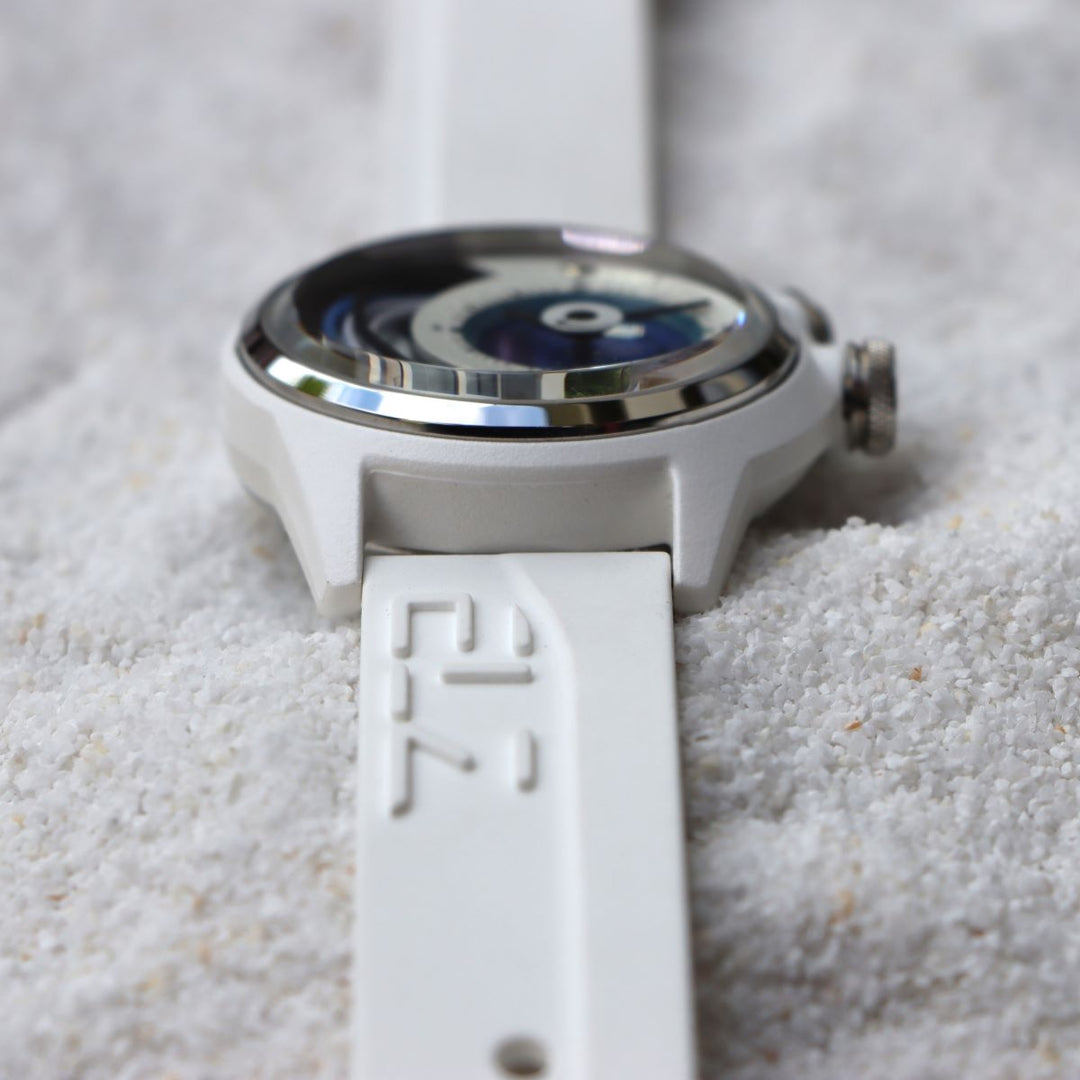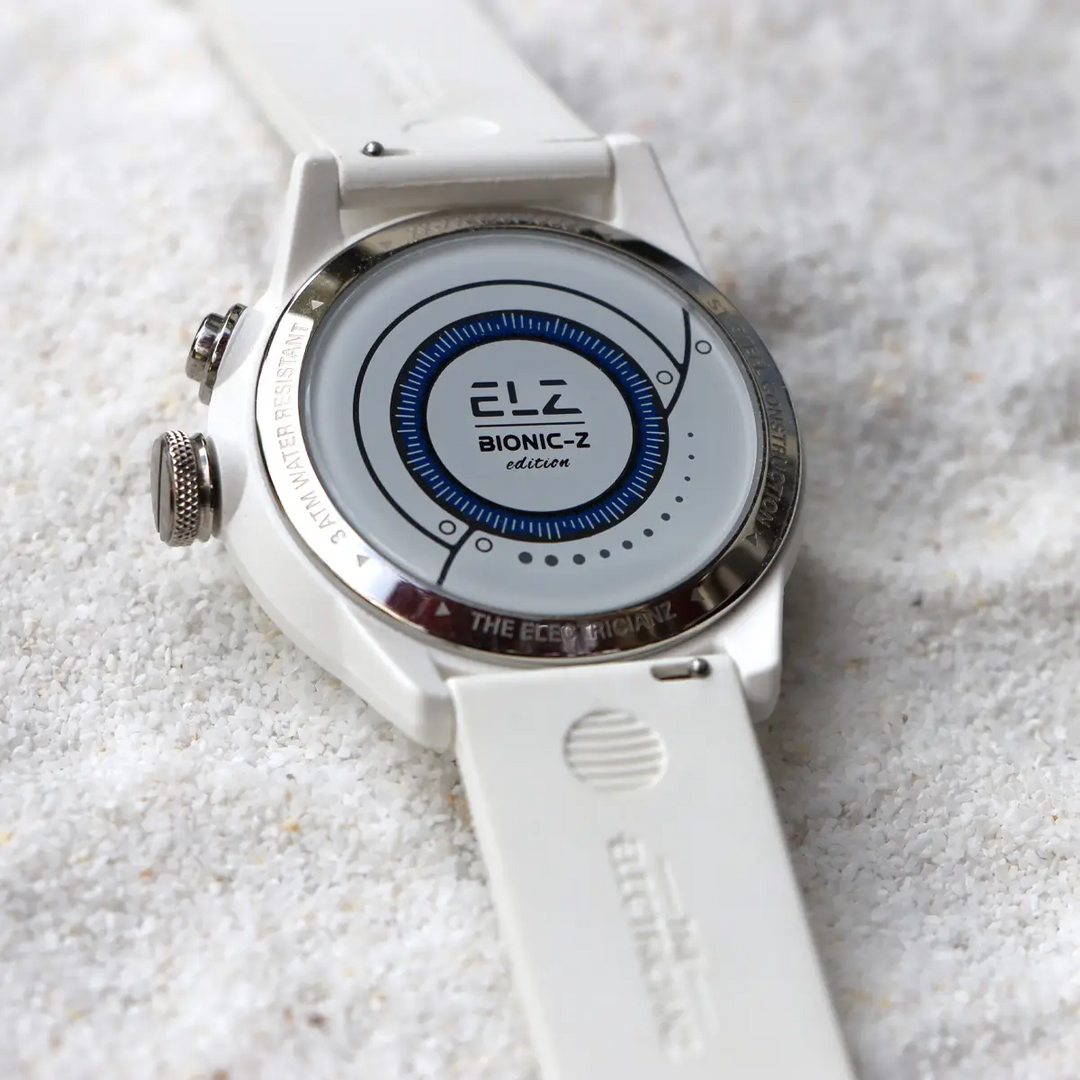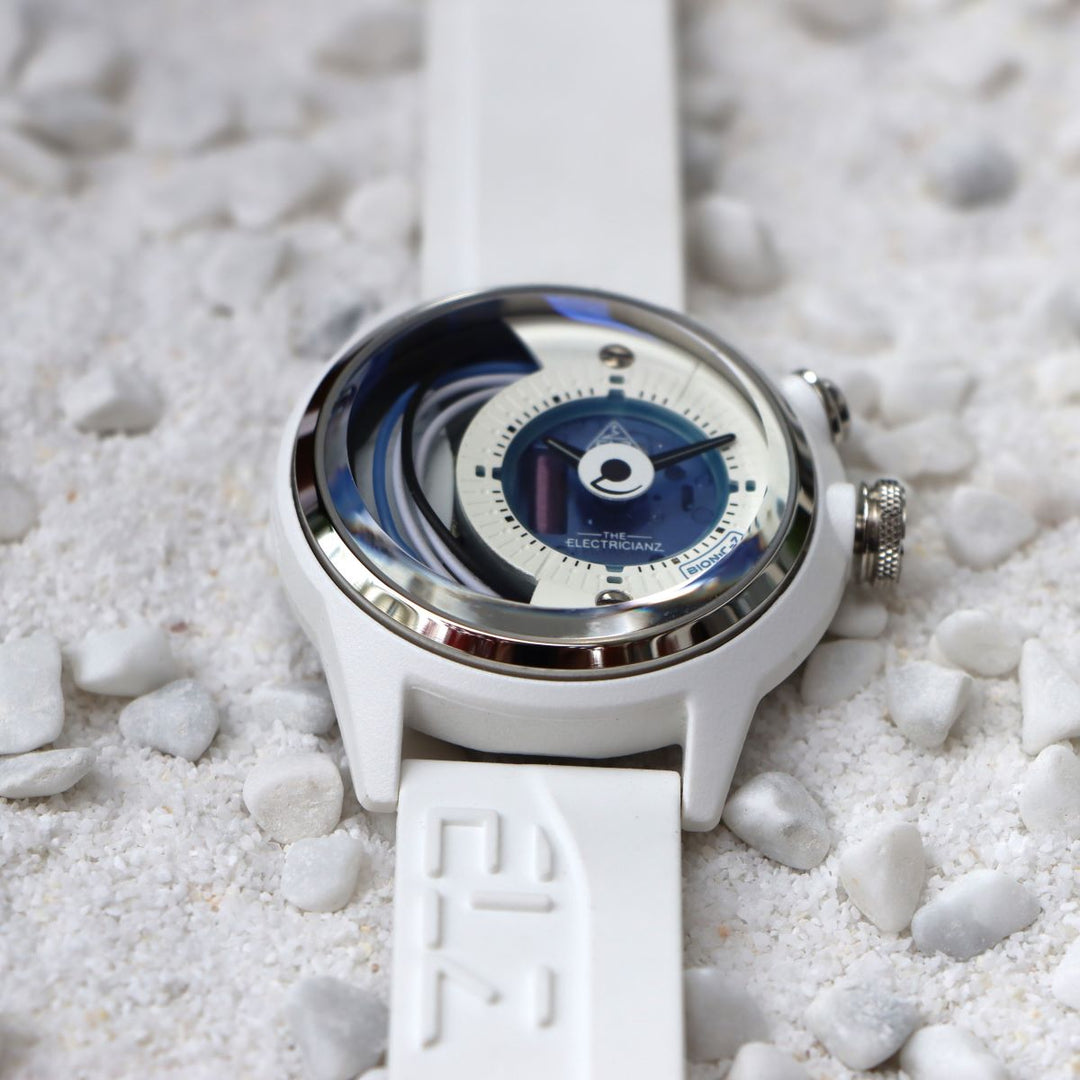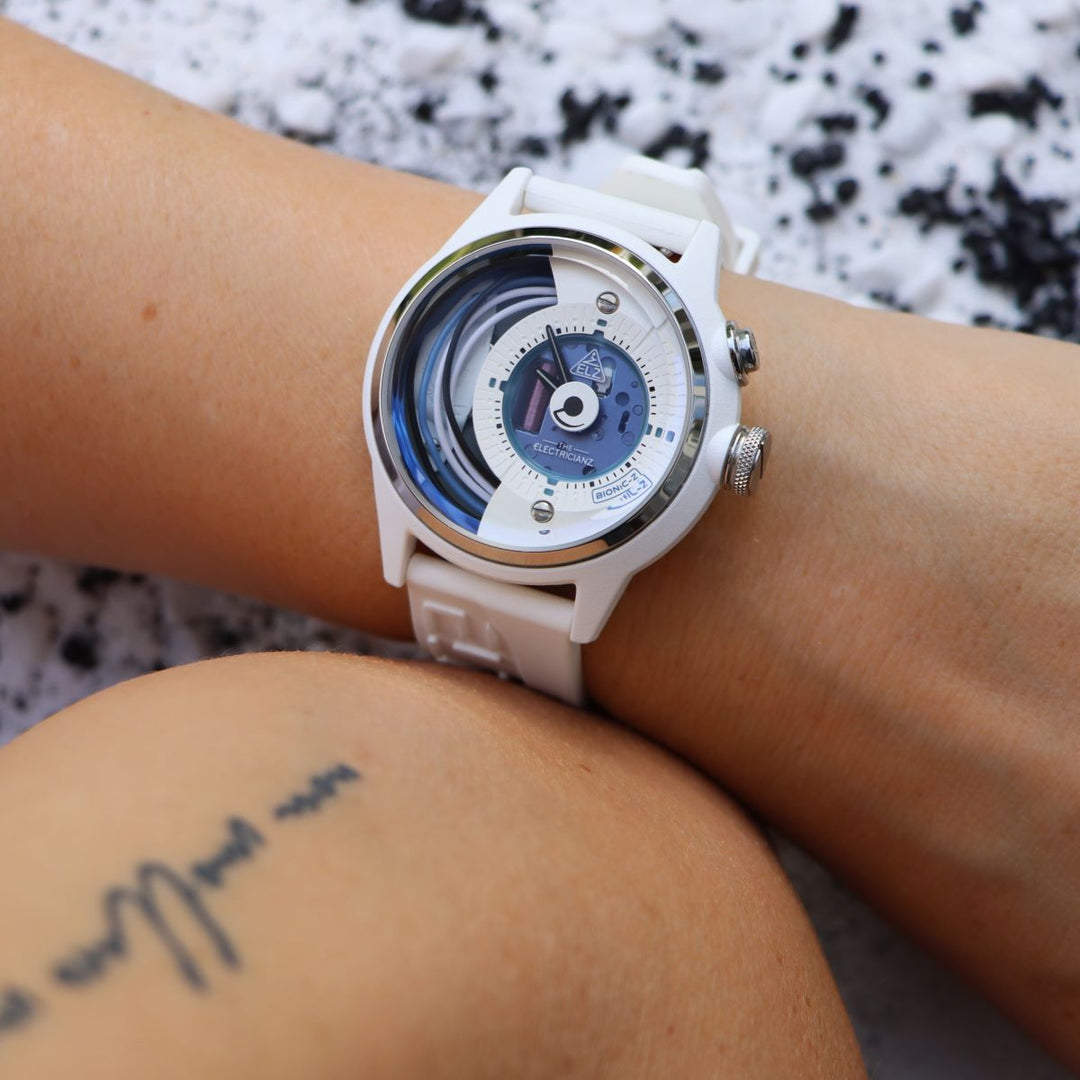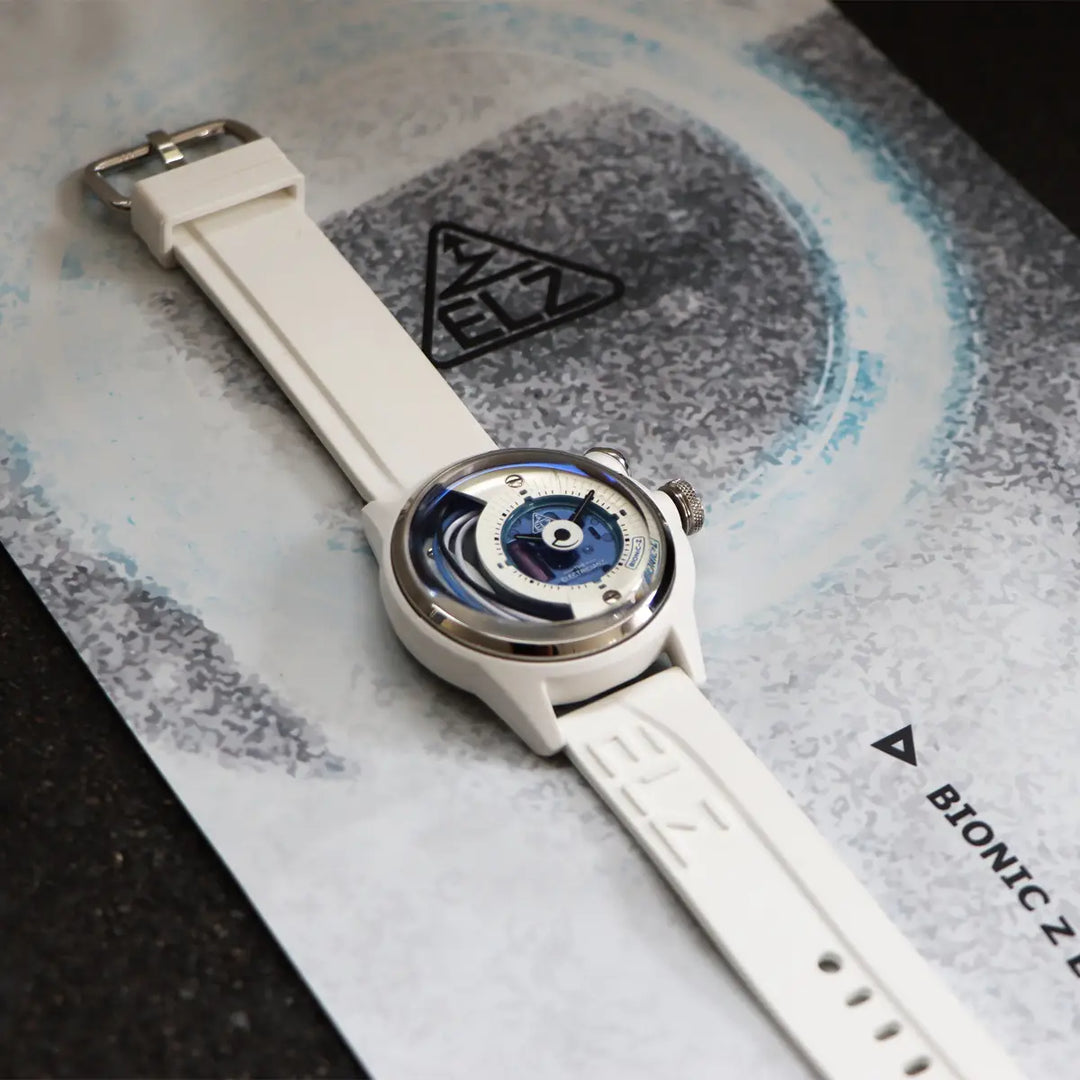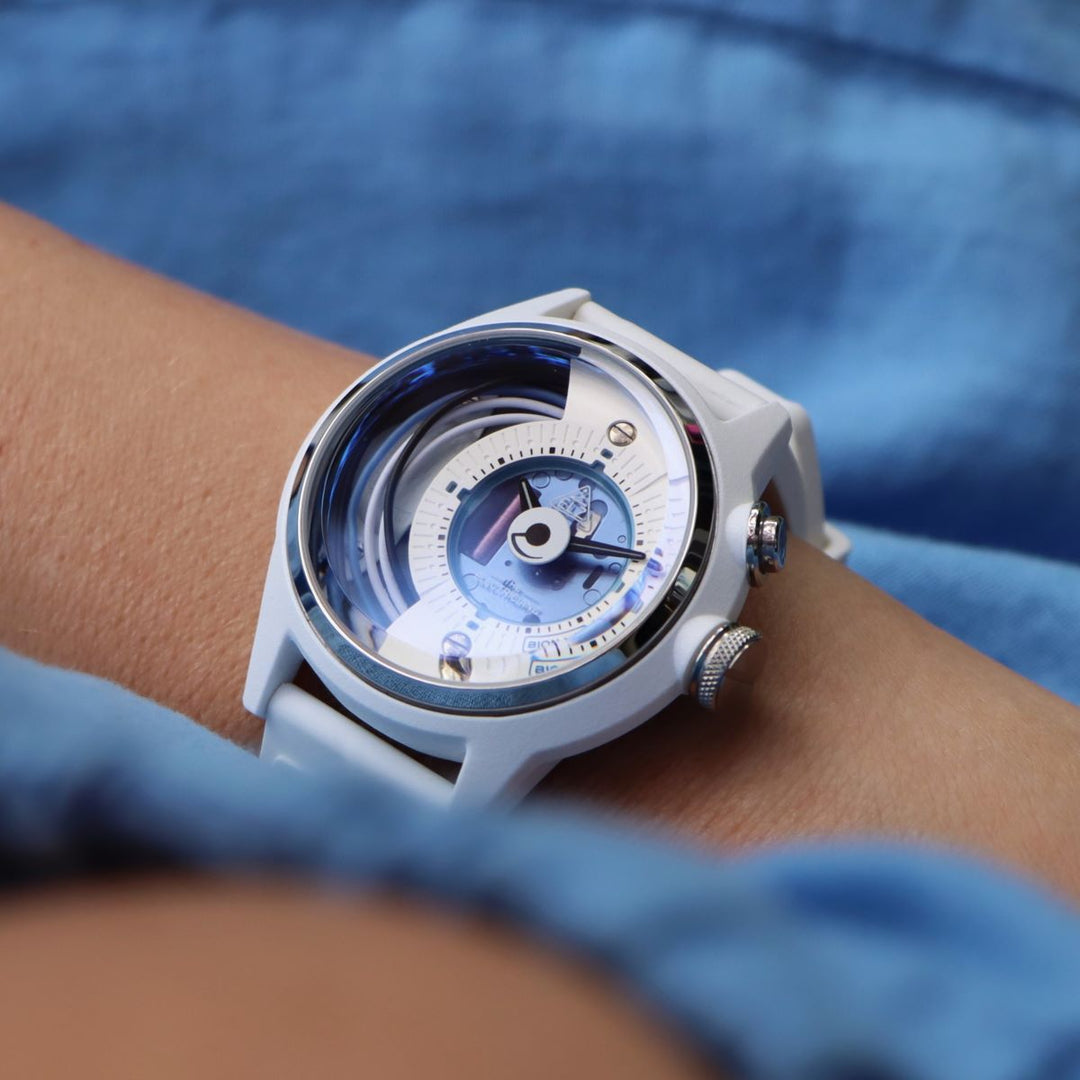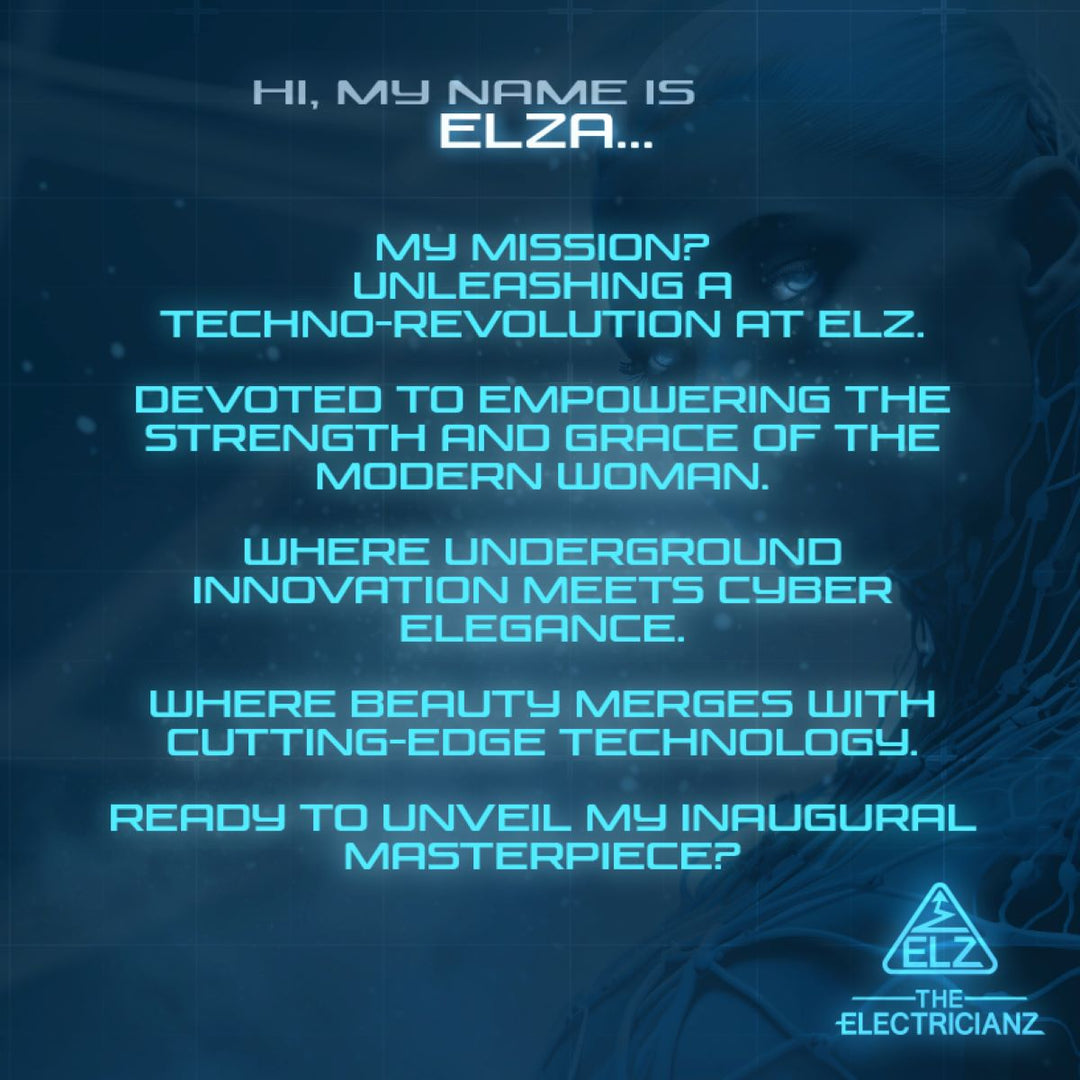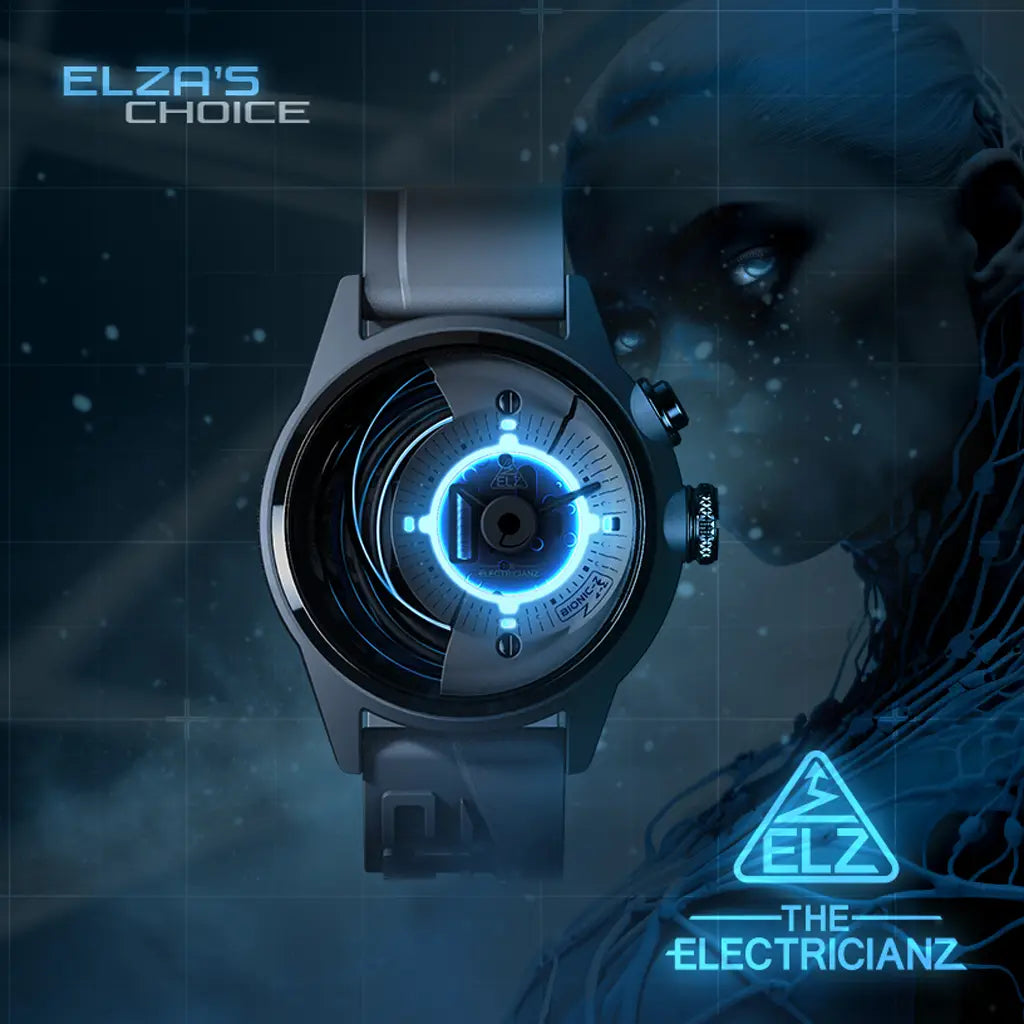 Night Vision Perfection
Crafted with over 50+ components, the Bionic Z offers a unique night-time viewing experience, thanks to our in-house patented module equipped with LEDs.
Own a Bionic Z today!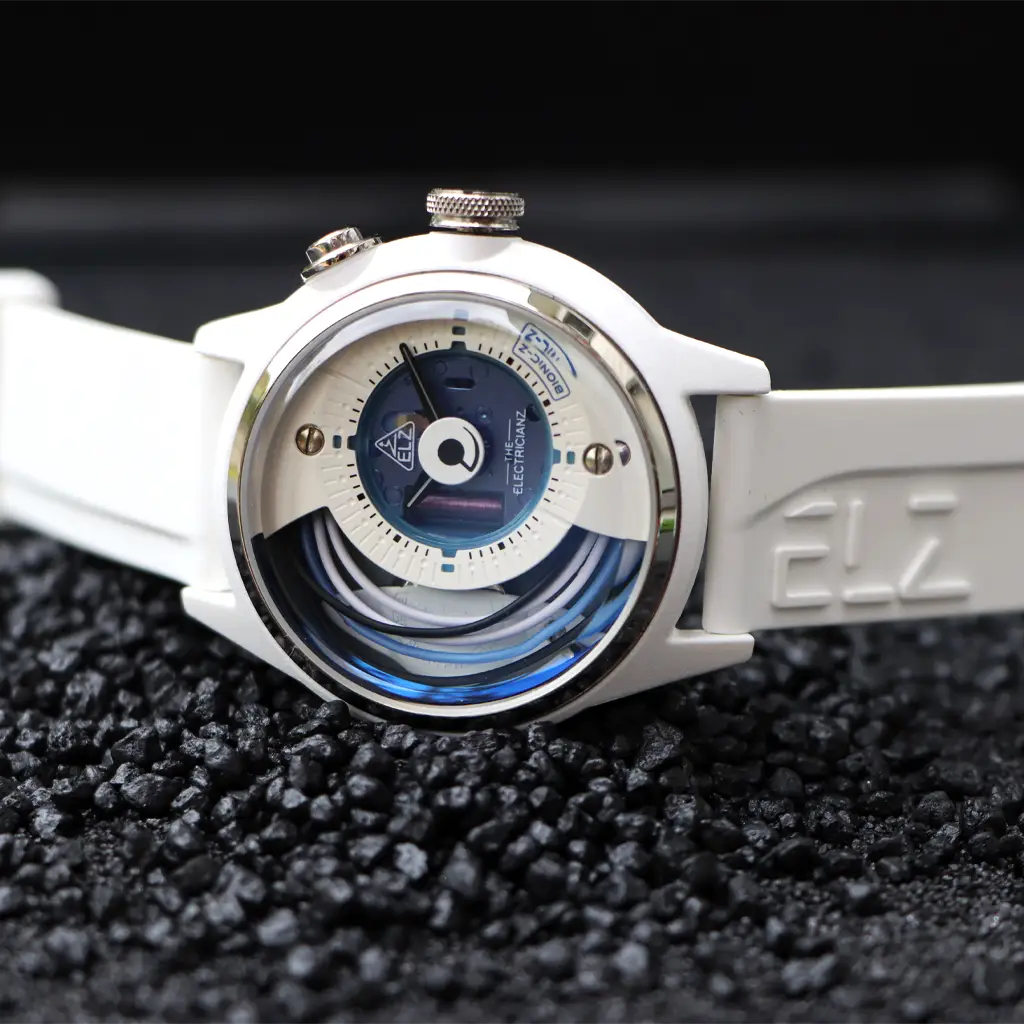 Exquisite Craftsmanship
The multi-layer construction with a semi-transparent blue plate adds an element of intrigue, reflecting the complexity of its design and the sophistication of its wearer.
Get Yours Today!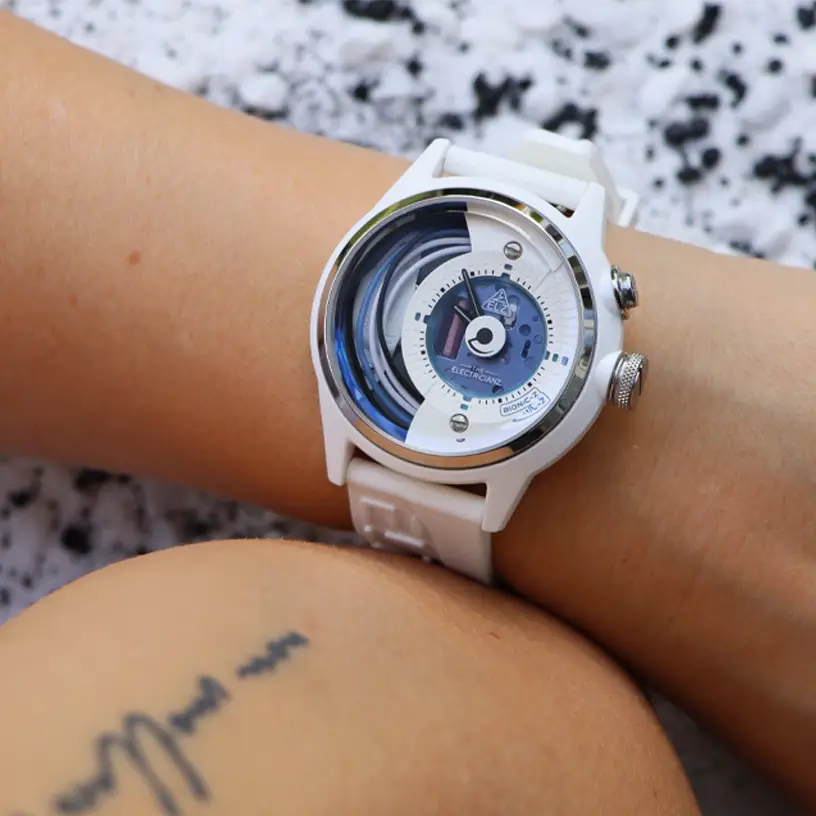 Comfort and Style
Completed with a chic white natural rubber band, the Bionic Z assures not just style, but comfort too. It's a timepiece designed to be a part of you, moving with you, and highlighting your unique style.
Add to Cart Today!
Once you've placed your order, you should anticipate receiving your BIONIC Z within 3 to 4 working days.
The Bionic Z is timepiece crafted by our visionary designer, ELZA. With a White Ceramic Injected Case, 42mm size, and K1 Hardened Mineral Glass, it represents a fusion of underground innovation, cyber elegance, and cutting-edge technology.
The Bionic Z watch features a multi-layer construction with a Semi-Transparent Blue Plate and more than 50+ meticulously assembled components. It is equipped with a patented module with LEDs, offering a perfect night vision experience.
You can purchase the Bionic Z watch directly from our website. The Bionic Z is now available.
We have a 14-day return policy. Please check our Return and Refund Policy page for complete details.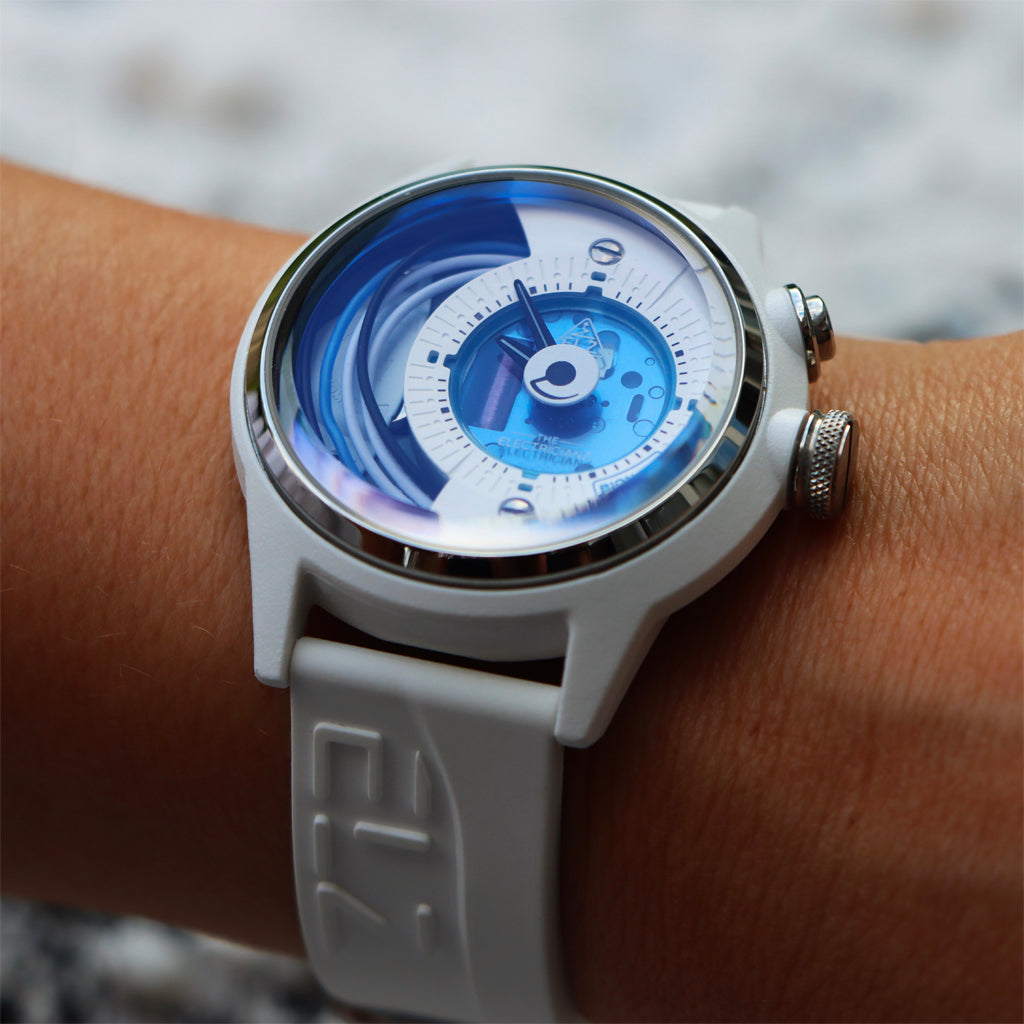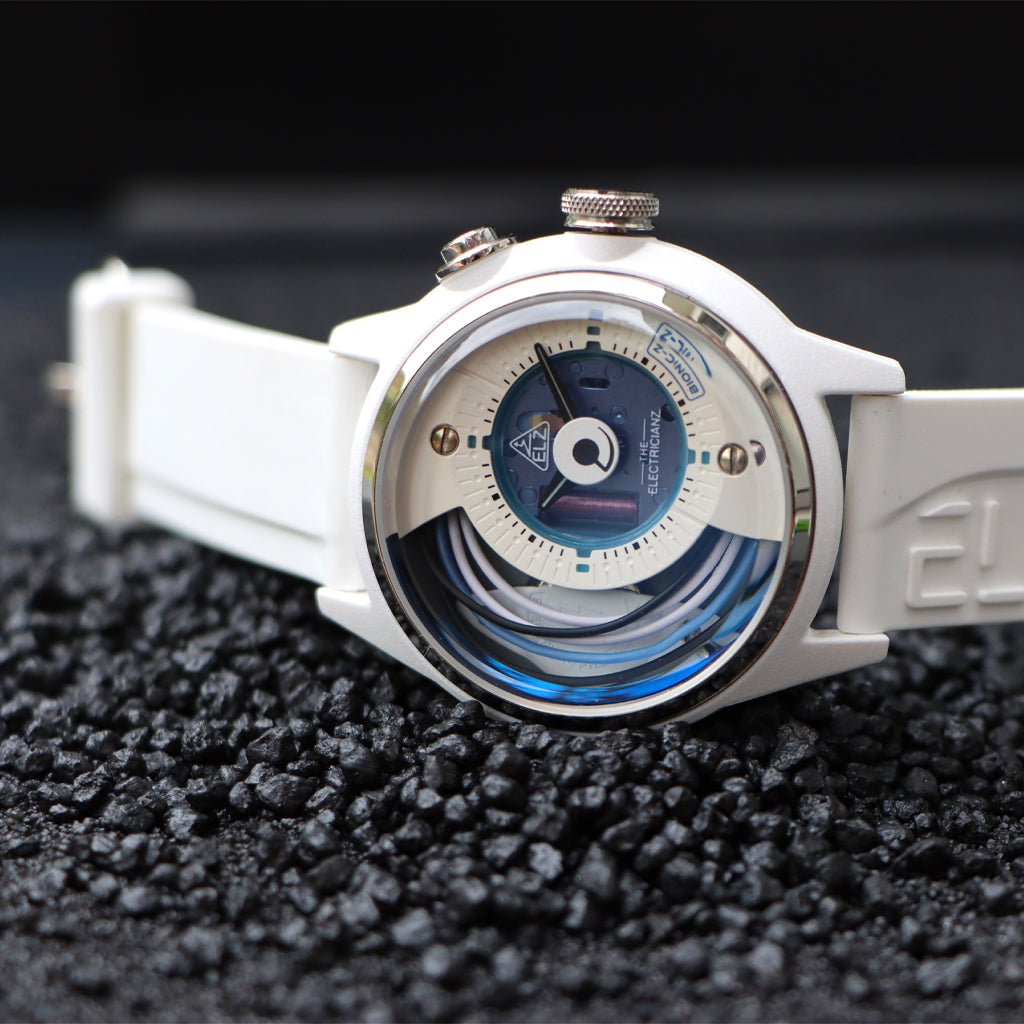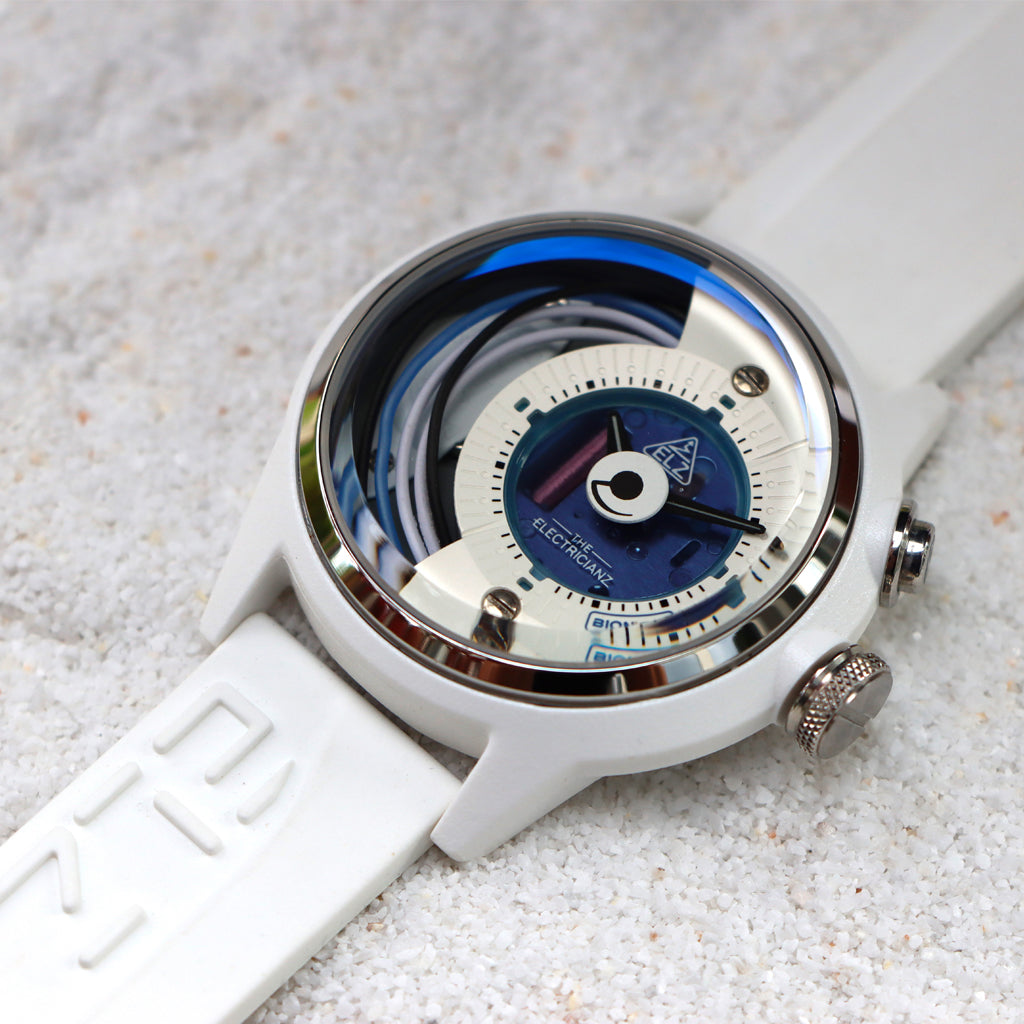 Join the techno-revolution today. Don't miss the opportunity to own the Bionic Z, the timepiece where beauty meets technology.