Red Means Recording Samples the CarbonZ Watch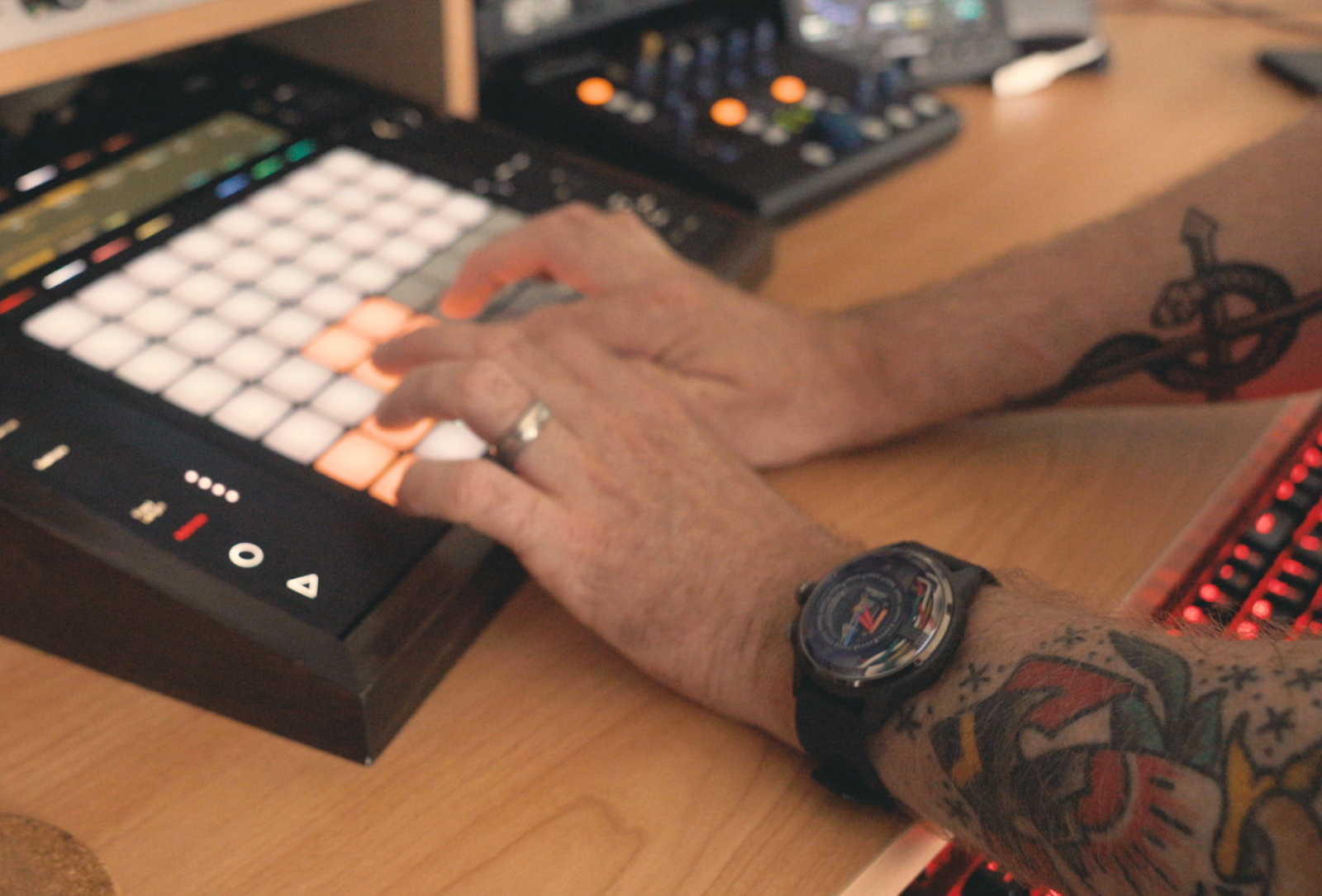 Do you want to hear the theme song for the CarbonZ? Jeremy Blake - a.k.a Red Means Recording just made a track out of samples from the watch! True ElectricArt, watch the making of video below!
Just like our friend and experimental electro artist Cuckoo, we have been fans of Jeremy's work for years: incredible electronic music tutorials and songs (check out his bandcamp)...
So we really wanted to test out sampling the watch and creating an ELZ tune with him. 
Jeremy Blake interview
Electricity drives everything I do. Every piece of gear hums with the voltage running through it. A patch cable can pass it from one module to another, using the current as a new way to shape the sound. It's a tool and a language.
My goals are always the same: 50 percent calculation and 50 percent flying by the seat of my pants. I have some gear demos and songs in the works, but I also have no idea what may come along as inspiration and take over my time. Creativity is weird that way!
What drew me to all the watches by the Electricianz was their combination of elegance and raw mechanical coolness. The Carbon Z is flashy and understated. It can pair with dressing up and still make a statement.
If I could make my own model, I honestly think it would look very similar to the Cable Z! That one has some serious high contrast whimsey going on, I really like the bold colors too...
---